Silly Poet! Every one knows a bio is prose.! ahh... but isn't that what a songwriter is, a silly poet?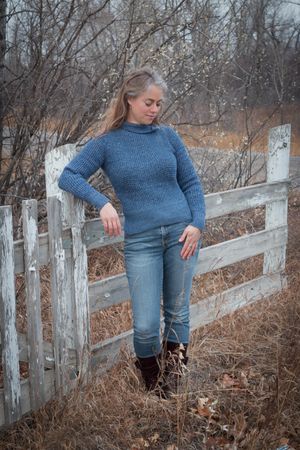 Bio
Barefoot Toes 
A long time ago when the grass was blue,  and the sky was bottle green,  
A little girl sat in her farm basement room 
with a chrome buttoned tape machine 
her little voice sang just a little off key 
but the song was a precious one- 
For she was Melissa, down deep in her soul 
the passion was there, to her small barefoot toes 
but who would she be and where would she go? 
Her road of life wandered and wove through the land 
she grew and matured , as only songwriters can 
hard knocks and road signs  kept life's truth aloof—
Till she sat long and hard, in the Great Maker's Lap 
Long there and hard there, quite conscious of that  
she took out her pen, sat down at at the piano 
And one by one wrote, and she sang as she wrote 
O she sang every note, and she poured out her soul 
And now what do you know - did the little girl grow? 
She did, and she does, for that is the secret  
that makes these new songs, have their old soul repeaters 
She wants to sing them, and you want to hear them 
For the secret she knows, down to her barefoot toes 
that her wandering and weaving o'er life's bumpy roads  
sometimes o'erlaps with wherever yours goes.