Are we ever ready for change?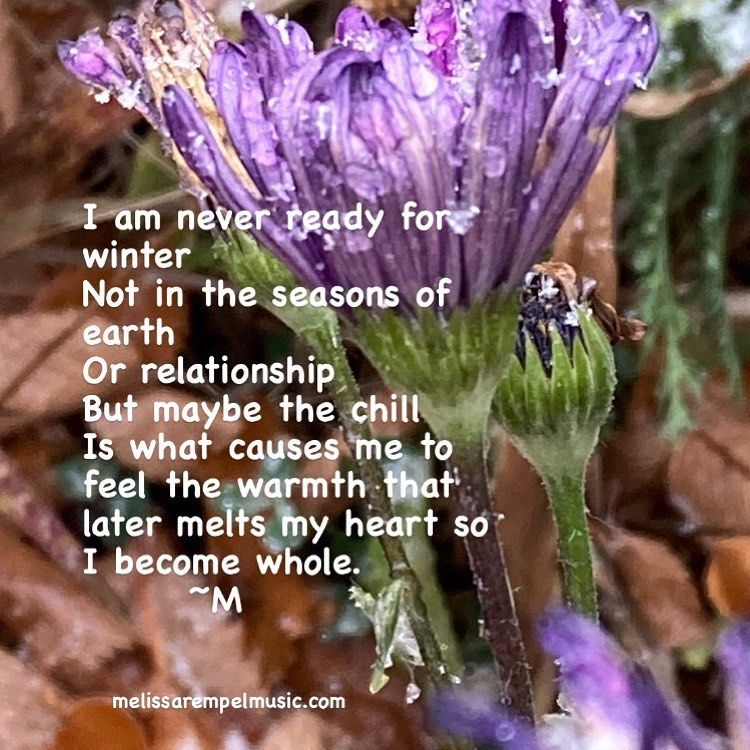 The need for change is not often something we search for, but, rather, it finds us. I always find the change from fall to winter a rather blustery surprise... much like the outbursts that come when the full weight of stress lands in exactly the wrong moment. And in either anger or tears, I respond to my own tone of voice as it flies from my mouth, and I am confronted with a sudden change of season.  
It's time to let go of that which no longer serves me. Even if the conversation is hard, or I need to ask for help. That exposure, that vulnerability gives me the space I need to embrace the next season.  
We all break. We all shatter. We all have moments that seem to freeze everything in its tracks and demand we pivot, no matter how precarious the motion seems at the time.  
We all have seasons.
Shelter. Refuge. Peace. Beauty.
In a world so flummoxed by skewed facts and agendas, how does one seek anything safe, stable, kind? Is there enough silence for the soul to hear the song it was born to sing? Be still, child, and listen, for it is within... and that place, none can trespass but who is given passage.